General Guidelines
Either the Coat of Arms or the Moon Over Mountains logo must appear on State envelopes. Other required information includes the Agency or Department name, physical mailing address with 9 digit zip, and billing code (optional).
Envelope Requirements
Envelopes can be printed in one color (PMS 356 or black), or 2-color (PMS 356 and black).
All department and division stationery require an agency affiliation.
Envelope Options
Below are examples of the State of Vermont envelope options.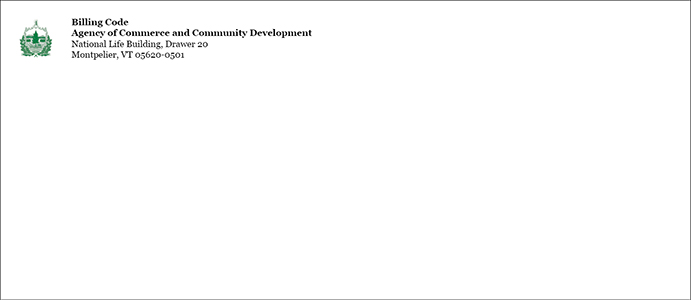 Option B
Moon Over Mountains Horizontal Arrangement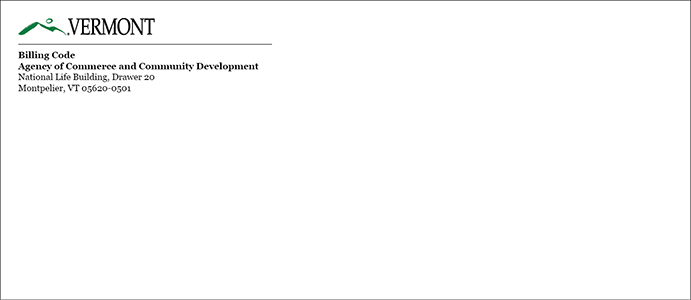 Option C
Moon Over Mountains Vertical Arrangement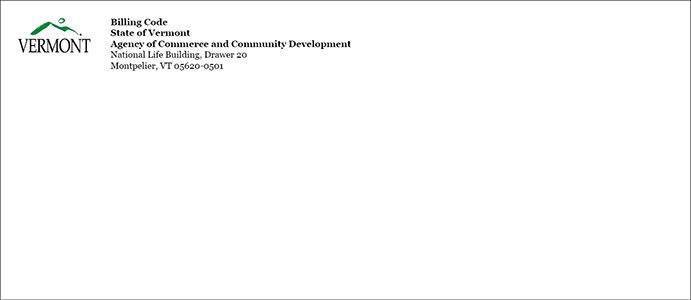 Used for addresses that require extra lines.
Option D
Moon Over Mountains Horizontal Arrangement with Window